Eva Petersson, American School of Dubai, Is Set to Make Her Mark in Hollywood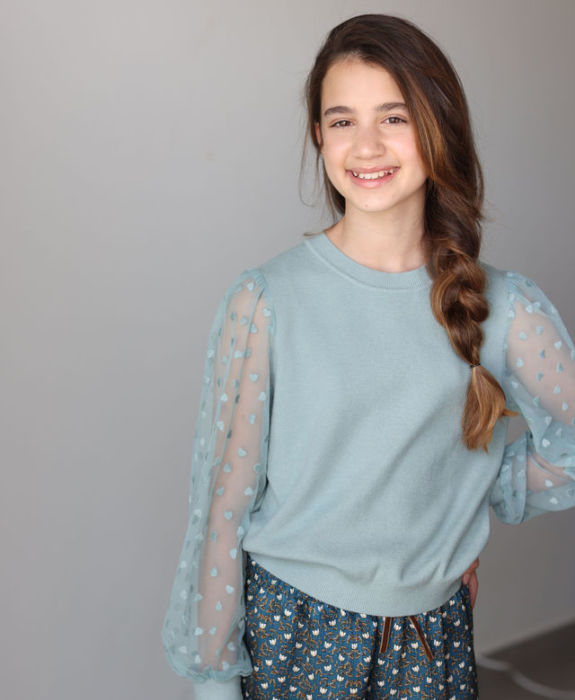 Published by Young Times -
https://www.youngtimes.com/art...
Ten-year-old Dubai-based actor is hopeful to return to the US in August 2020 to start the shooting of a film
Eva Petersson has loved acting since her first stage appearance in kindergarten when she was five. Today, this fourth grader from American School of Dubai is set to make her mark in Hollywood. And not just that, most recently she auditioned for a role in a movie with Ben Affleck. Eva has passed the Trinity London College of Performing Arts exams and trains with a drama coach-actor in Dubai. She has worked in a couple of commercial campaigns as well. At the moment, she is looking forward to the situation getting better for her to fly to the Reelmen Studios in Phoenix, Arizona, for the shooting of the film, Go Iguanas!, where she plays Penelope Grayson.
The first steps
Since 2018, Eva has been a part of The Premiere programme, an acting platform, which allows child actors to showcase their talent in front of professionals. For the Dubai leg, she was selected from among 75,000 children to audition alongside 500 others in Orlando, Florida. That's where she won not one, but two top performer awards, which led her audition to be cast in the movie, Go Iguanas!, in 2019. "It's about an international group of kids that are super spies," she recalls.
First brush with Hollywood
"I loved the character as she has an amazing ability to see the future. It was challenging to prepare for it as it was my first time full-length feature film with so many lines to learn," says Eva. The movie sequel, planned for 2020, will see Eva return to the US. "When things get safer and I am there, I'd want to do some sightseeing including a trip to the nearby Grand Canyon," she says.
Directing and acting in two short films
She is working on two short films that she will both direct and act in and has finished drafting the script for one. "One is on a story based on women in the film industry, and the other on animal protection," she adds.
If not an actor, she'd be a vet
Eva says if on growing up, she can't become an actor, she'd want to be a vet. "Whenever I see a lost cat wandering around the neighbourhood, I look after it until I manage to find the pet owner," says this fan of James Herriot's books.
On interviewing Middle East film personalities
Keen to understand the disciplines involved in filmmaking, Eva is looking forward to interviewing four UAE-based film directors, Nayla Al Khaja, Amal Al Agroobi, Mohammed Harib and Ali Mostafa. "I've got confirmation from them, and am currently doing the background research, writing the scripts," she shares. Once completed, the interviews will be released on YouTube and through the directors' social channels; and Eva shall host and produce the same.