OSN Shines Spotlight on Regional Filmmakers with "THE BUZZ WITH EVA", Hosted by 10-Year-Old Actor Eva Petersson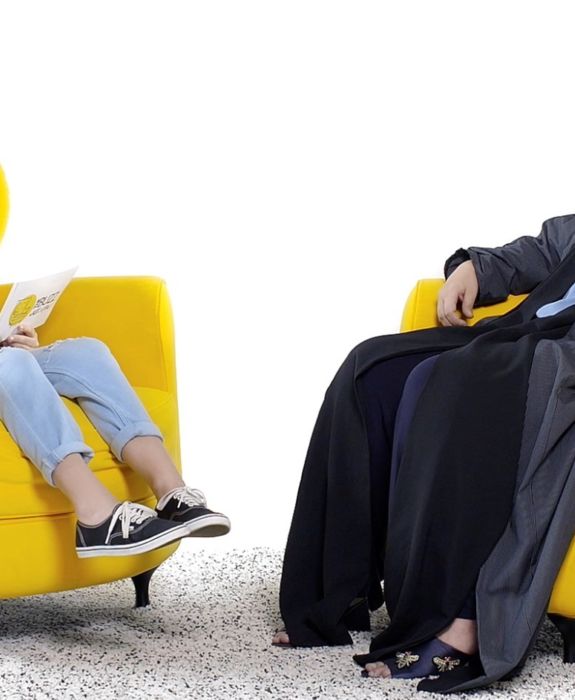 Posted by OSN -
https://www.osn.com/en-ae/corp...
OSN, the region's leading entertainment hub is shining a spotlight on regional filmmakers through a new mini-series, "The Buzz With Eva". Hosted by 10-year-old Dubai based actor, Eva Petersson, the show will be aired on OSN on 2nd December. The show sees Eva, a Dubai resident with Swedish and Argentinian roots, sit down with some of the UAE's most distinguished filmmakers including Nayla Al Khaja and Amal Al Agroobi.
In line with OSN's commitment to providing a platform for local storytellers and filmmakers to promote their craft, "The Buzz with Eva" will be available to watch on OSN through the OSN streaming app. The show promises viewers an endearing yet illuminating view of the filmmaker's journeys to date, as interviewed by an inquisitive ten-year-old. Fans can watch the five-episode mini-series by subscribing to the OSN streaming app for only $9.50 / month or signing up for a 7-day free trial of the service. "The Buzz with Eva" has already been renewed for a second season, with new episodes being filmed in December 2020.
The weekly episodes will feature short interviews with celebrated UAE and regional filmmakers, some of which include Amal Al Agroobi, an Emirati documentary filmmaker, director, producer and writer whose first short documentary Half Emirati premiered at Dubai Film Festival 2017 and was the most watched film in the festival; Nayla Al Khaja, the first female film director-producer in the United Arab Emirates and CEO of Nayla Al Khaja Films; Mohammed Saeed Harib, an Emirati animator who is the creator and producer of the popular UAE cartoon FREEJ; and Ali Mostafa, a British-Emirati filmmaker, director and producer who directed the first Emirati feature-film "City of Life".
The 10-minute episodes provide audiences with a relaxed and informal insight into the celebrated filmmakers lives touching upon how they made their break into the film scene, what inspires them, sharing details about their craft with the wider community. 10-year-old Eva navigates her role as interviewer with poise and personality, so much so that following her interview with Amal Agroobi, the child actor was offered a role in Amal's next film.
"I was born in the UAE and this country is very dear to me. It offers so many amazing opportunities for those who want to take them. You have the same high-level of drama training here as you'd find anywhere in Europe, for example. Filmmakers and people in the industry here are very knowledgeable and that's what inspired my miniseries of short interviews with high-profile filmmakers. I wanted to learn first-hand about their experiences of working in the Middle East. I really enjoyed the interviews and I'm already busy working on season two. We have more amazing guests from the film business waiting to be interviewed soon, so I am very excited." said Eva Petersson.

"Supporting local producers, screenwriters and talent is part of our responsibility as the largest entertainment hub in the region. Sharing the stories of these inspirational and celebrated individuals through, "The Buzz with Eva" is testament to this commitment. Not only does the series shine a spotlight on local talent, but we also have the compelling Eva Petersson as host, a Dubai resident and actress in her own right," said Rolla Karam, Interim Chief Content Officer at OSN.

"We are thrilled to be the exclusive home of 'The Buzz with Eva' in the region and are confident that OSN subscribers will be charmed with the charismatic Eva and the insights she sheds on the UAE film industry through these interviews," Rolla concluded.

Eva Petersson's extensive resume includes numerous locally produced TV commercials by the likes of Dubai Tourism, Saudi Ministry and Reel Cinema's Middle East to name a few. Eva was also featured in local theater productions including Annie in Annie JR, 2020; Hairspray, 2019 and A Night at The Movies, 2018 and more notably the American TV series "Go Iguanas!" directed by Michael Palance, where she played the role of Penelope Grayson.
Fans can subscribe to the OSN streaming app for only $9.50 / month or sign up for a 7-day free trial to watch the film across multiple devices including Smart TV's, laptop's, tablet's and on Apple and Android smartphones through the mobile app. Viewers can also enjoy OSN's unrivalled selection of Hollywood content including a premium range of movies, series, documentaries, boxsets, kid's content, and Arabic and Turkish productions.