New Beginnings: Eva Petersson Named as the Brand Ambassador of Socks Apart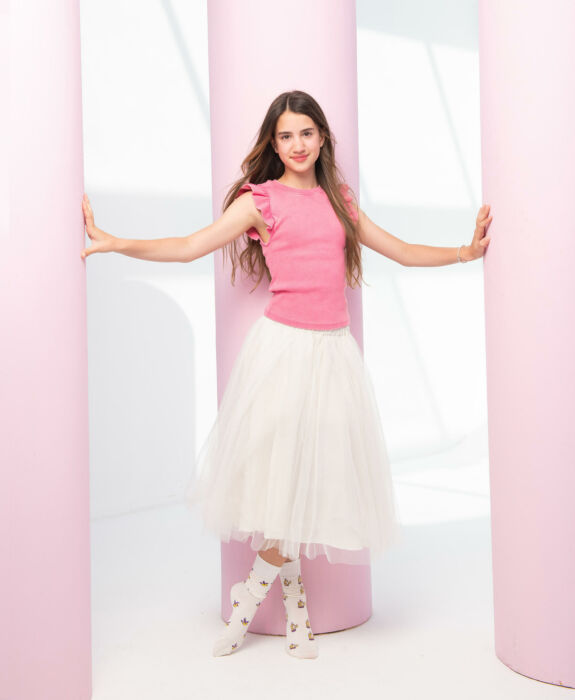 Dubai, UAE - Award-winning actress Eva Petersson has recently been named as the new brand ambassador for sustainable clothing brand, Socks Apart. A vocal advocate for anti-bullying campaigns, Eva is more than just a pretty face with an immense talent for the performing arts.
Now lending her face, and her feet, to represent Socks Apart, an eco-friendly brand that champions the ethical production of highly creative socks, Eva begins an exciting and meaningful influencer partnership with the brand.
Socks Apart creates crazy socks with witty designs using ethically sourced, organic cotton and eco-friendly packaging. Advocating for sustainable clothing production, Socks Apart follows fair labour practices, from the beginning of its supply chain to the products they sell in the market.
Born and raised in Dubai, UAE, Eva Petersson is a multi-award-winning actress, singer, and dancer. Eva fell in love with the performing arts at the tender age of eight and has never looked back. She broke into Hollywood with her role as Penelope Grayson in Go! Iguanas and received international recognition in the title role of Lucy in Where is Lucy? Eva continues to improve her craft with professional training from award-winning coaches in acting, singing, and dancing.