Harper's Bazaar Editor Nina Catt talks to Eva About Her Flourishing Acting Career, Beauty Must-Haves and Casual-Yet-Cool Style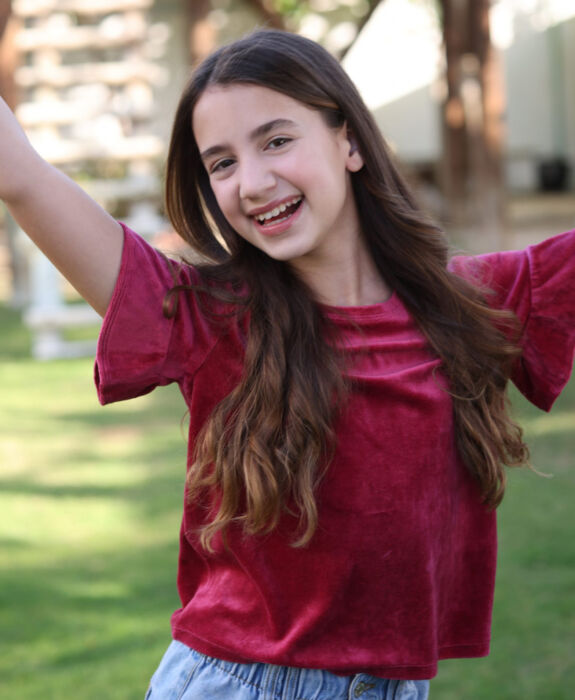 Inside the life of Dubai's very own 12-year-old award-winning actress, recently featured in the Junior Celebrity section of Harper's Bazaar Arabia.


At what age did you start acting?
I started at seven years old. I remember it being hard work but lots of fun.
Where can we see you?
The short film, Where is Lucy? It's still doing the rounds at film festivals, and it should be available on YouTube soon. Also, I just wrapped a new instalment of the US hit show, Go Iguanas! The Metaverse, which we shot in Seattle, and will be released this December.
How did you feel the first time you saw yourself on television? In awe at all the hard work and dedication that got me there.
What is your goal for the future?
I would like to pursue my passion for film and acting at a prestigious college in the US, to continue learning about acting and performing. It requires lots of practice, hard work and dedication. And accepting rejection, too.
Which actor would you most like to star alongside?
Timothée Chalamet. He is very charismatic, and I love his acting choices.
Any advice for aspiring young actors in the Middle East?
Keep learning your craft and never give up.
How do you like to spend your days off?
Reading a book with my pet cat Max by my side. I also enjoy our Saturday family brunches at Zuma in Dubai.
Any other favourite spots in Dubai?
I love going for walks and swims at Kite Beach. I always get a Booba drink on the way home.
Check out the full article here: harpersbazaararabia