Eva Petersson Breathes Life into Fagin in ASD's Rendition of Oliver the Musical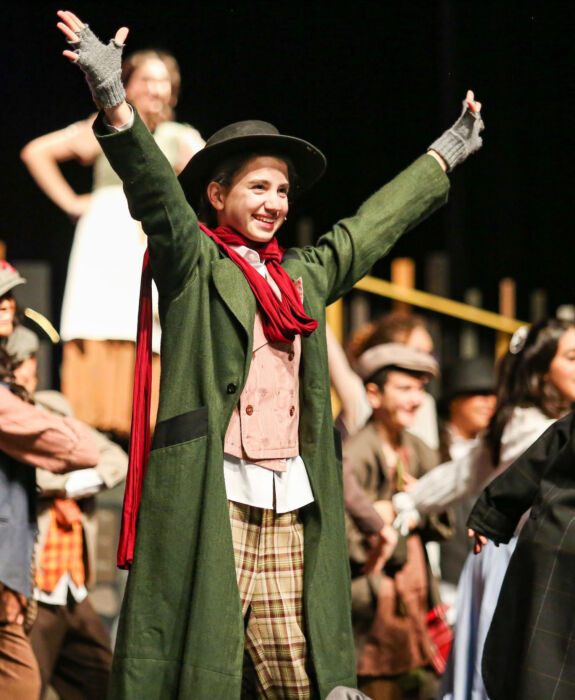 Dubai, UAE – Eva Petersson took centre stage as Fagin from the well-loved Oliver the Musical. Staged at American School of Dubai, the production was brought to life by a talented ensemble of students set against the backdrop of 1830s London during the industrial revolution.
Eva, along with her theatre group, reprised several of the play's memorable songs, such as "You've Got to Pick a Pocket or Two", "I'd Do Anything" and "Reviewing the Situation."
Oliver the Musical is a coming-of-age musical based on Charles Dickens' novel, Oliver Twist. First staged in 1960 at the Wimbledon Theatre in London, Oliver the Musical has been a favourite choice of musical production by schools around the world. Fagin is a fictional character, an old man in London who teaches young homeless children how to be pickpockets and then fences their stolen goods.
Eva Petersson is a multi-award-winning actress, singer, and dancer. Born and raised in Dubai, Eva fell in love with performing arts at the tender age of eight and has never looked back. She broke into Hollywood with her role as Penelope Grayson in Go! Iguanas and received international recognition through the title role of Lucy in Where is Lucy? Eva continues to improve her craft with professional training from award-winning coaches in acting, singing, and dancing.