Eva Has Her Sights Set on Gold in 2022 World Monologue Games.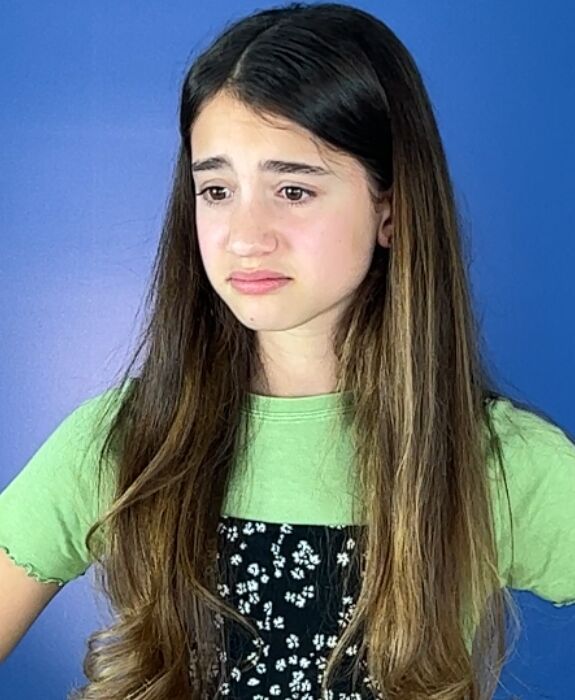 Young UAE-based rising star is a global finalist from over 1,000 competing actors

Aged 12, Eva Petersson already has TV talk shows and Hollywood movies under her belt

Monologue Games come ahead of Eva's latest US movie release in December
Eva Petersson has battled her way to the Global Finals of World Monologue Games, the largest acting showcase in the world, which features performers from over 100 countries.
"I was thrilled when my name was called out as one of the winners," says Eva. "I now get to perform alongside the world's best actors at the Globals and will try to win a bronze, silver, or gold medal for the United Arab Emirates. I can't wait!"
Industry professionals from around the world, including renowned actors, film directors and heads of international acting schools, weighed in to select which performers went through to the Finals. Almost a hundred thousand viewers have already tuned in to the Qualifiers and Regional Livestream Finals this year.
Event founder Pete Malicki is thrilled to see World Monologue Games getting bigger and better each year. "What I love most about the Games is seeing amazing performers from all around the world come together in a single event," he says. "More than half the world's countries have participated, although I won't feel entirely satisfied until we get our first submission from Antarctica!"

The Games has seen thousands of performers register since its inception during the 2020 lockdowns. Eva is one of only 90 competitors across six categories to have won a spot in the Global Finals.
"The monologue I'm performing is about a young dreamer, a student who was anxiously waiting for the results of their scholarship to a prestigious school. Hopeful yet anxious, the character went from lamenting about how their dreams depended heavily on getting the scholarship, to celebrating their success. Competing on the world's stage like this is a dream come true and I'm super excited to share my work!" 
You can see Eva in the Youth Category on Saturday, 26th November 2022. Read more about the event or watch it live here: worldmonologuegames.com/watch